EXPERTS IN METROLOGY AND POSITIONING
Created in 2001 by Olivier Lapierre and Thierry Roux, two former engineers of LNE, the French national laboratory of metrology, SYMETRIE is one of the world's leading providers of hexapod solutions for positioning and motion applications.
Our design and research office produces high-tech positioning and movement systems. Our skills combined with a strong cooperation with our customers throughout the projects allow us to provide solutions adapted to their needs, as soon as possible.
Our systems are designed to meet the most demanding criteria of industrialists and research laboratories.
Our Company Profile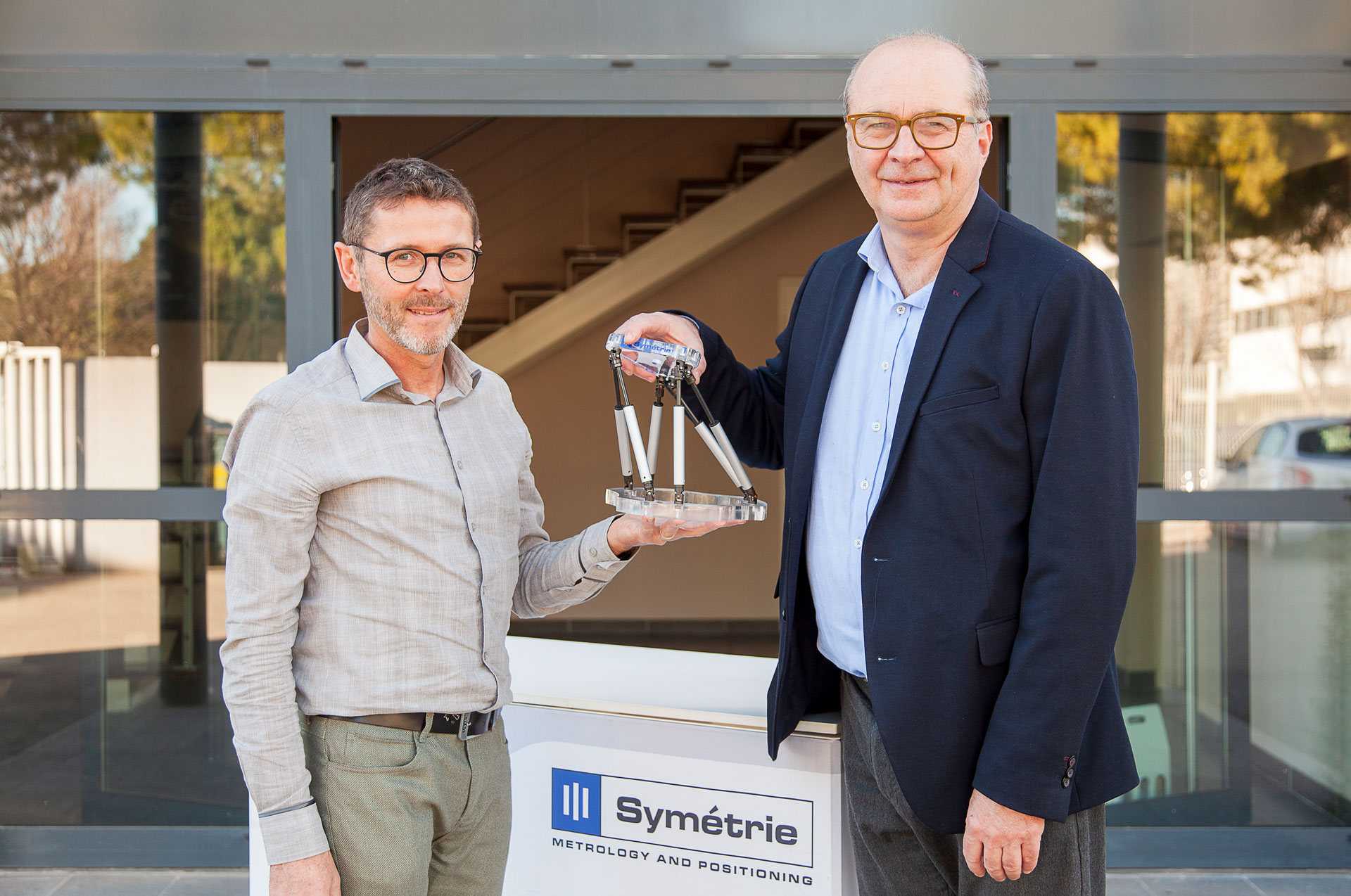 True keystones of the company, our values ​​define us every day. They are based on recognized skills and know-how in dimensional metrology and very high precision positioning.
Innovation
Our R&D team
is constantly innovating
to serve our customers.
Reactivity
Thanks to our agility,
we offer solutions
by the best deadlines.
Excellence
Quality is at
the heart of our high-tech
achievements.
Societal
We are daily involved
in the local cultural
and associative life.