SYMETRIE REALIZES CUSTOM SYSTEMS
From the feasibility study to maintenance, SYMETRIE uses its skills in calculation, motorization, calibration, and software to provide you with solutions adapted to your specific project requiring knowledge of metrology, positioning, and dynamics.
Based on your specifications, our engineers imagine innovative and price competitive solutions.
Our teams carrefully manage each steps of the project to deliver a system compliant with your technical, economical and timing requirements.
COMPREHENSIVE SPECIFIC PROJECT MANAGEMENT
Monitoring of the planning
Factory acceptance tests
Site acceptance tests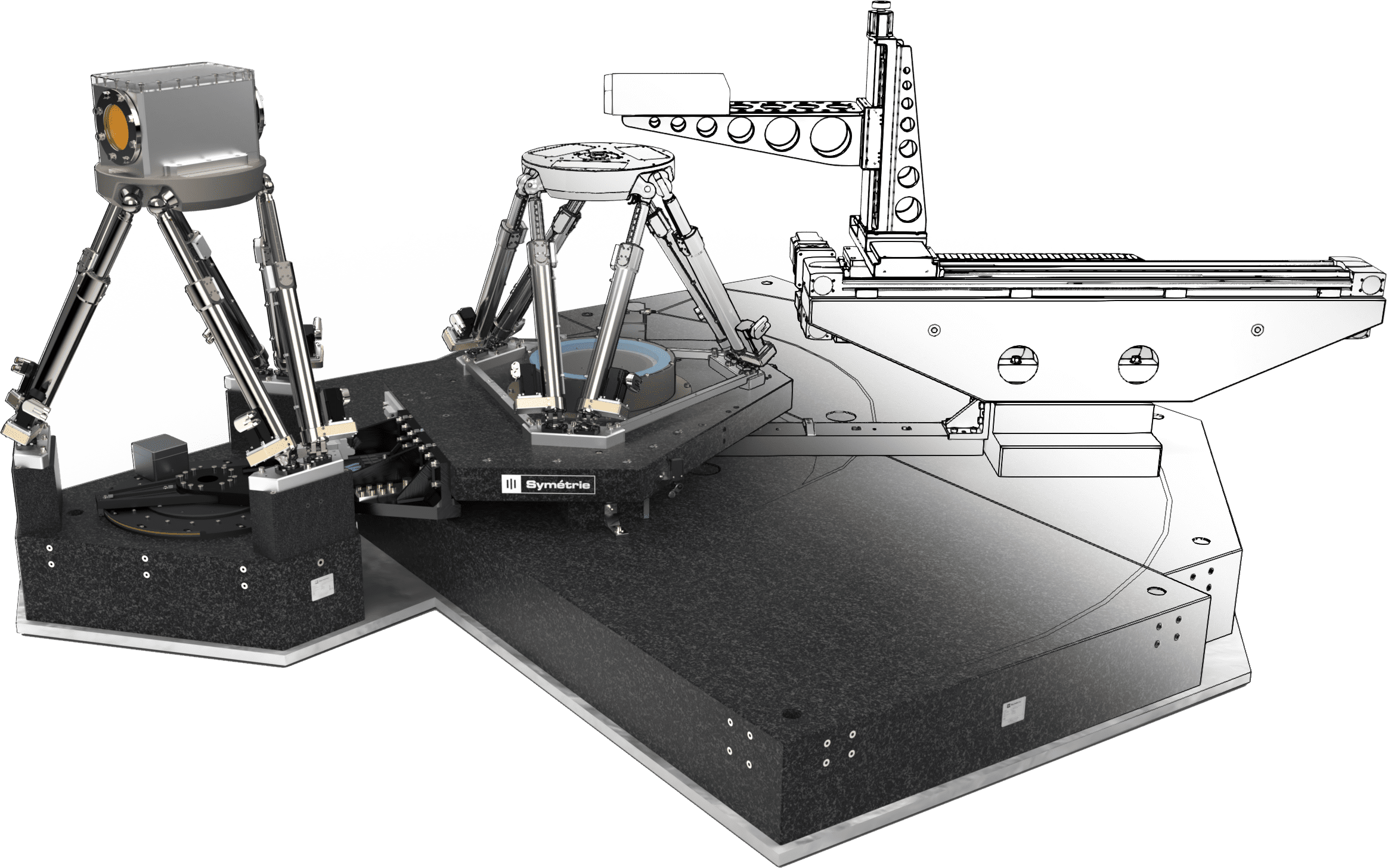 PROJECT MANAGEMENT DESCRIPTION
The project starts with a preliminary phase to analyse the feasabilité by discussing about your requirements and specifications. A first solution is proposed taking into account your technical, economical and planning requirements.
After the validation of the solution, a project leader is identified to be your point of contact. A team is established which works closely with you during all the phases of the project. The project management is done to guarantee the fullfilment of the commitments made.
Following the validation of the intermediary steps (PDR, CDCR, …) the assembly starts. After the fine tunning has been done, the fac tory acceptance test is performed. Once accepted, delivery, installation, training and final acceptance tests are conducted on site.
SYMETRIE is ISO9001 certified, the project management is donne in accordance with this referential.
During the ramp up pahse and al along your utilisation of the solution, SYMETRIE Lors de la phase d'appropriation de la solution par vos équipes et tout au long de son utilisation, SYMETRIE maintain an after sales service and satay availabel to guarantee your satisfaction.